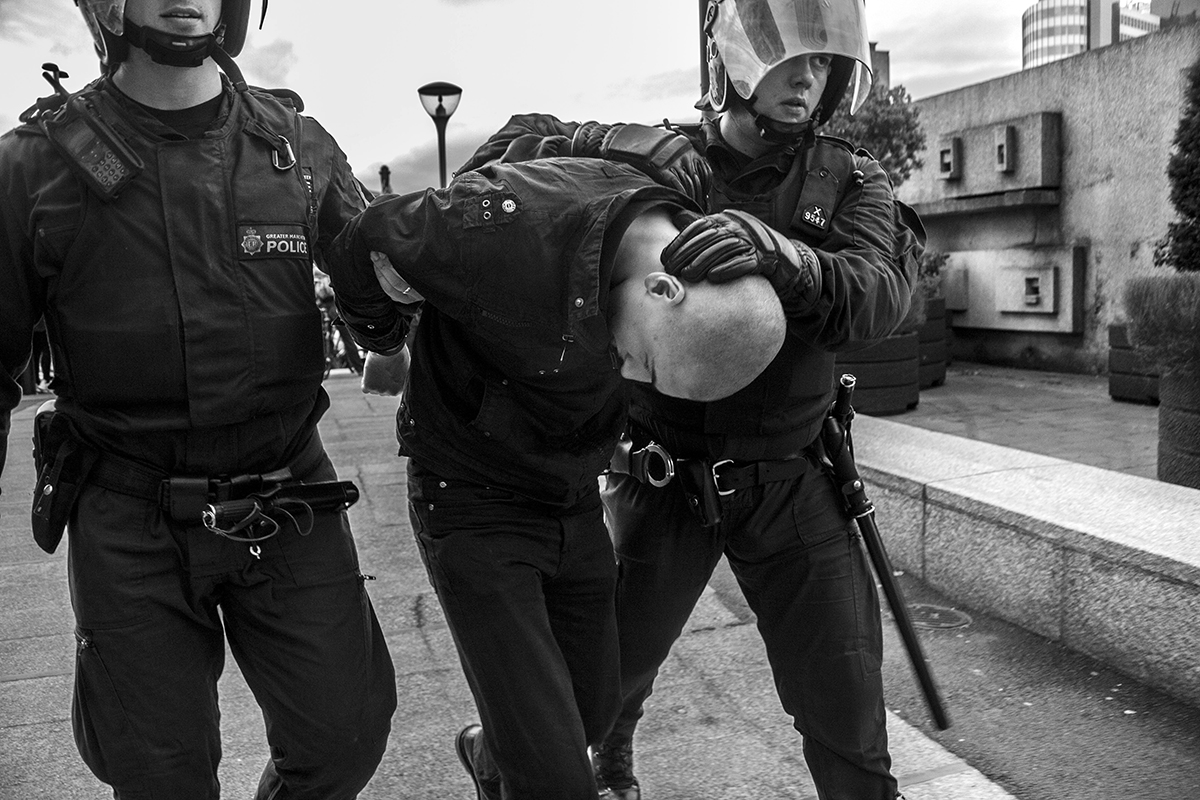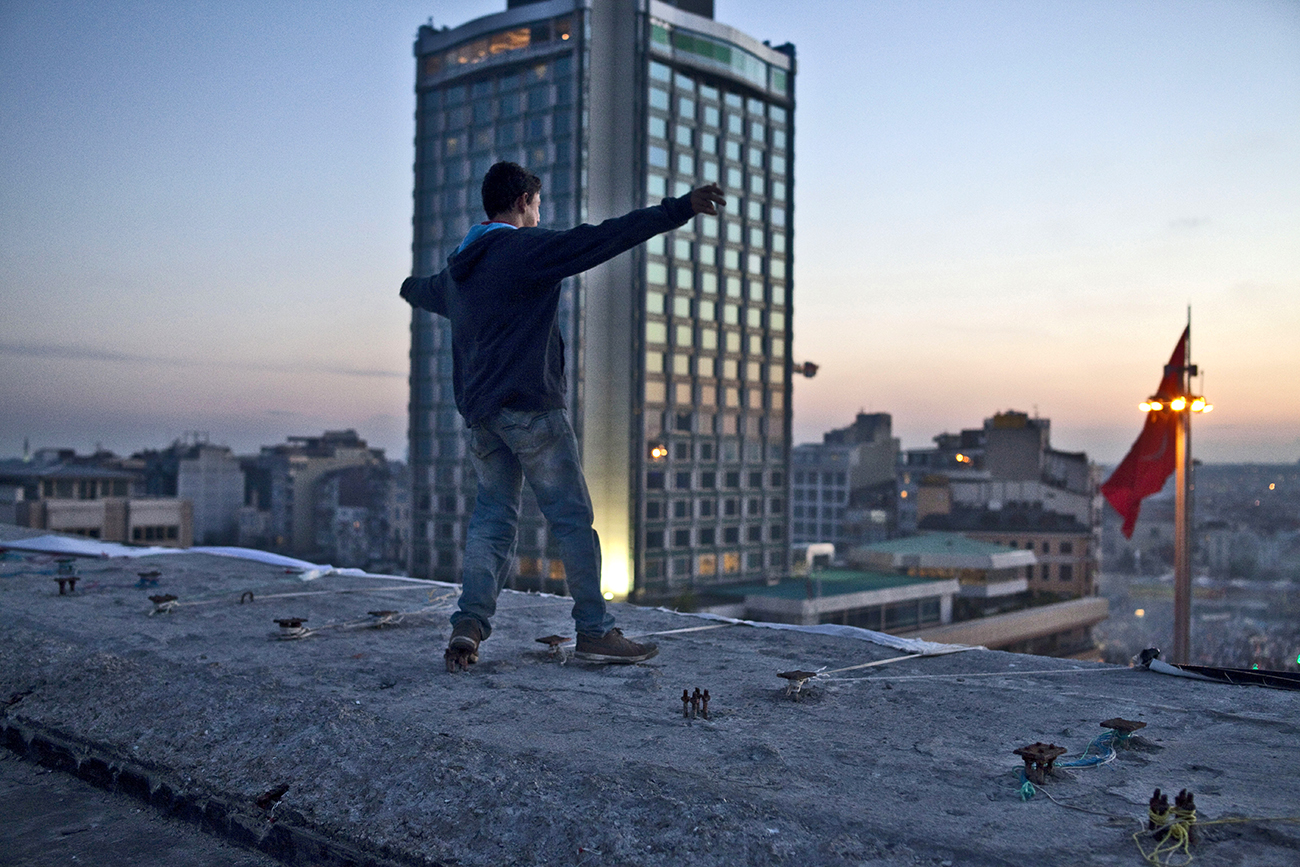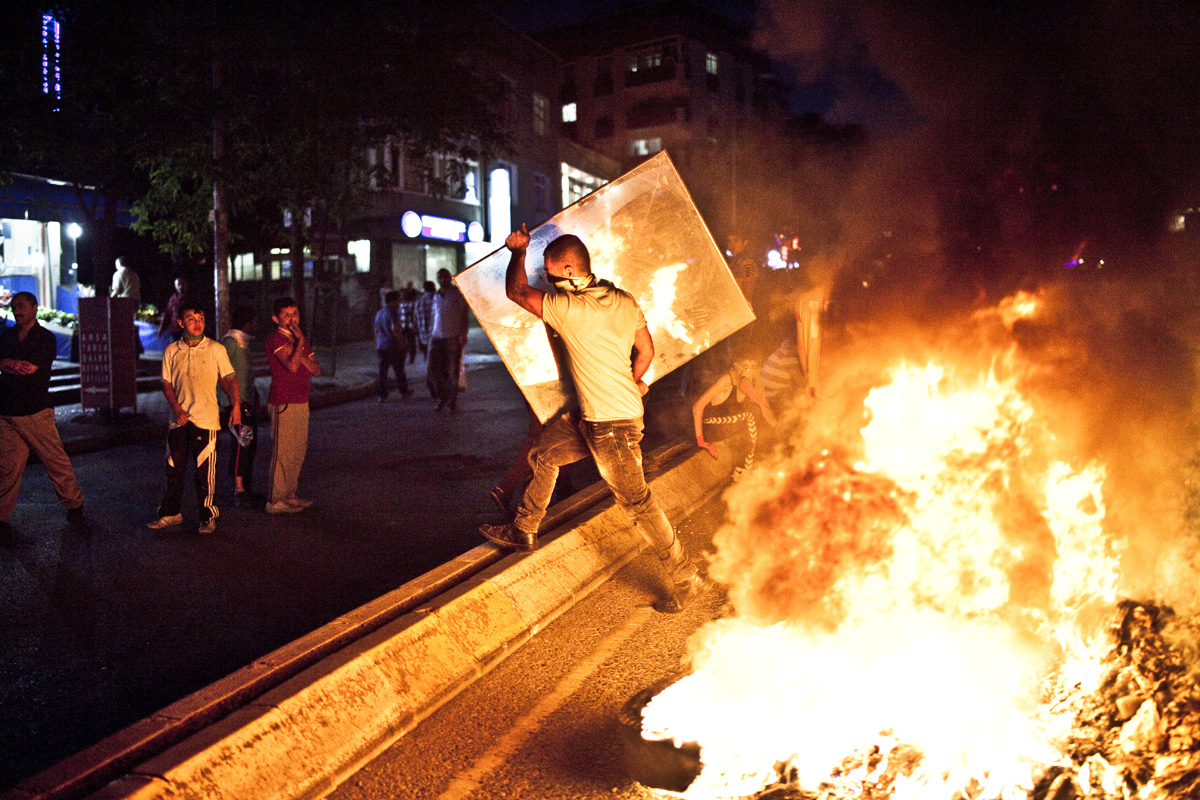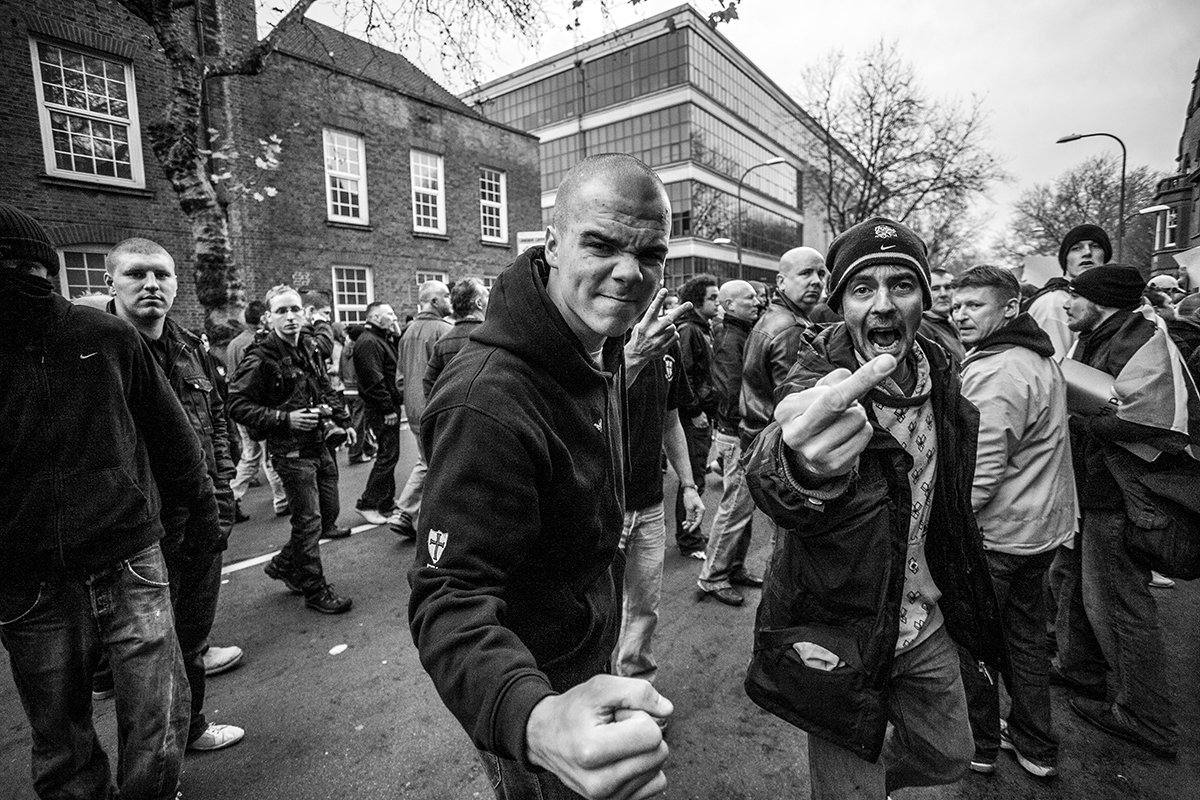 Anti-austerity protestors stage sit-in in Syntagma Square, Athens, Greece. 2010.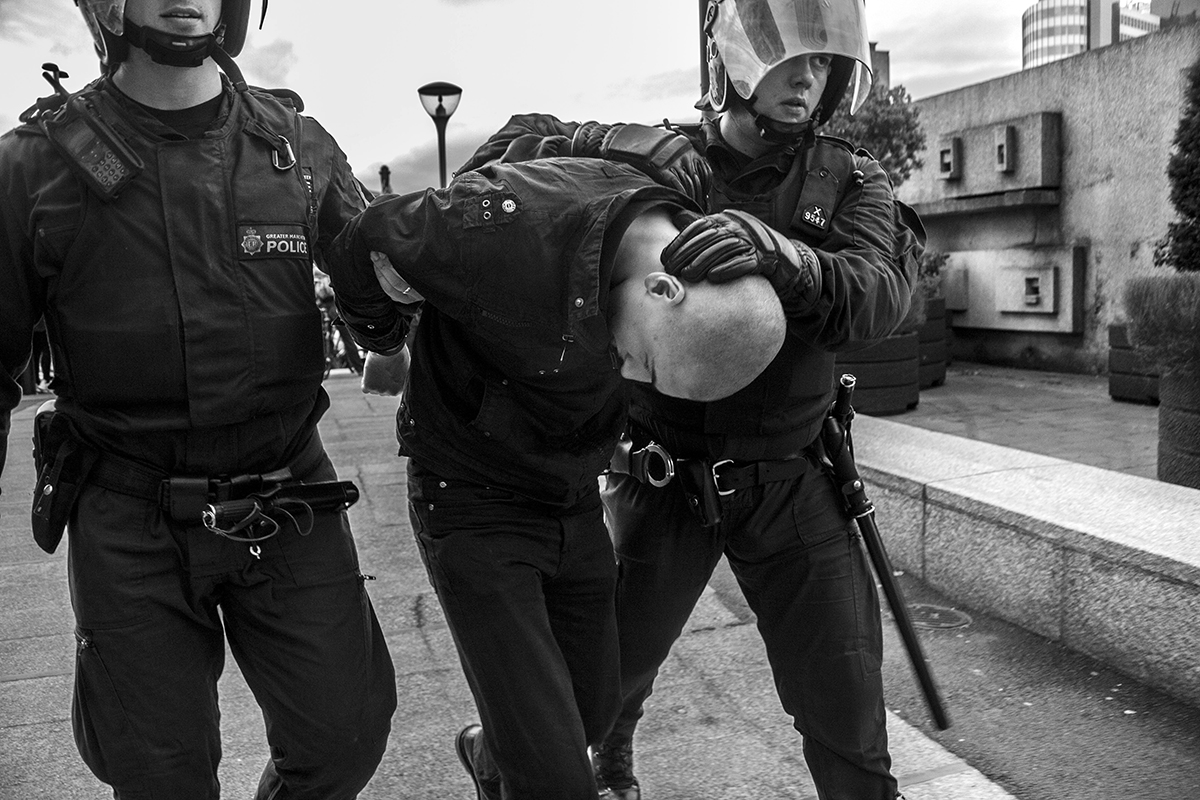 A member of the EDL is escorted away by police from a protest in Manchester. 2009.
Sleeping Rickshaw driver. Mandalay, Myanmar. 2014.
Procession of Christian workshippers wearing capirotes during Semana Santa (Holy Week). Antigua, Guatemala. 2018.
Buddhist monk walks past Banteay Srei ruins. Angkor, Cambodia. 2006.
Ex MS-13 gang members in Apanteos Prison, Santa Ana. El Salvador. 2018.
Volcán de Pacaya at sunrise. Guatemala. 2018.
Cownose Ray migration. Guanacaste, Costa Rica. 2016.
Crowds of Parachicos in colourful robes, masks and yellow Monterras (hats) make their way through the streets of Chiapa De Corzo during the Festival of San Antonio Abad. Chiapas, Mexico. 2018.
Young girl in teahouse. Tansen, Palpa, Nepal. 2010.
Boy walks among stupas at dusk. Bagan, Myanmar. 2014.
Sharjah Port at dusk. UAE. 2018
Family light candles during Semana Santa procession. Antigua, Guatemala. 2018.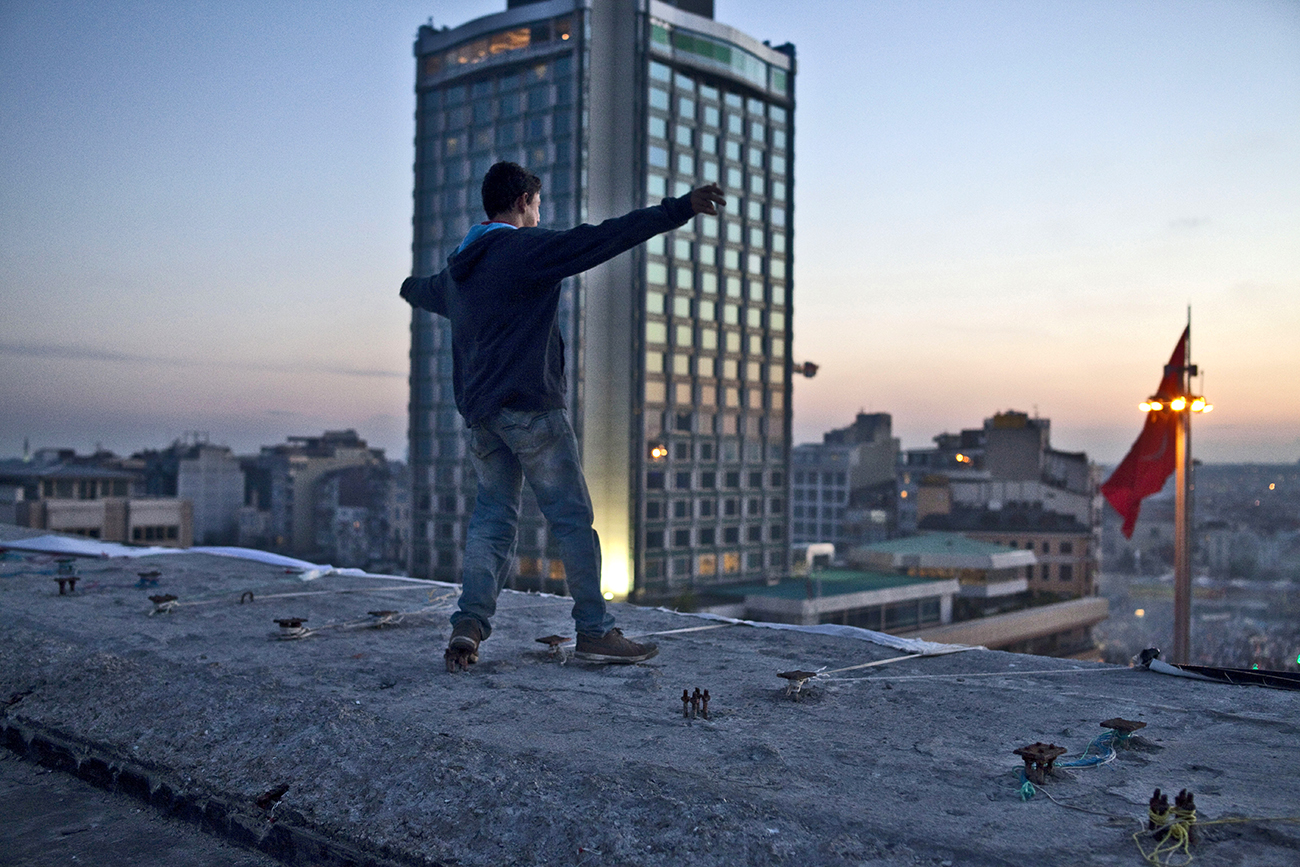 Boy stands on roof of derelict building overlooking Taksim Square during massive anti-government protests. Istanbul, Turkey. 2013.
Semana Santa. Antigua, Guatemala. 2018.
Shortened VW Beetle. Campeche. Mexico. 2018.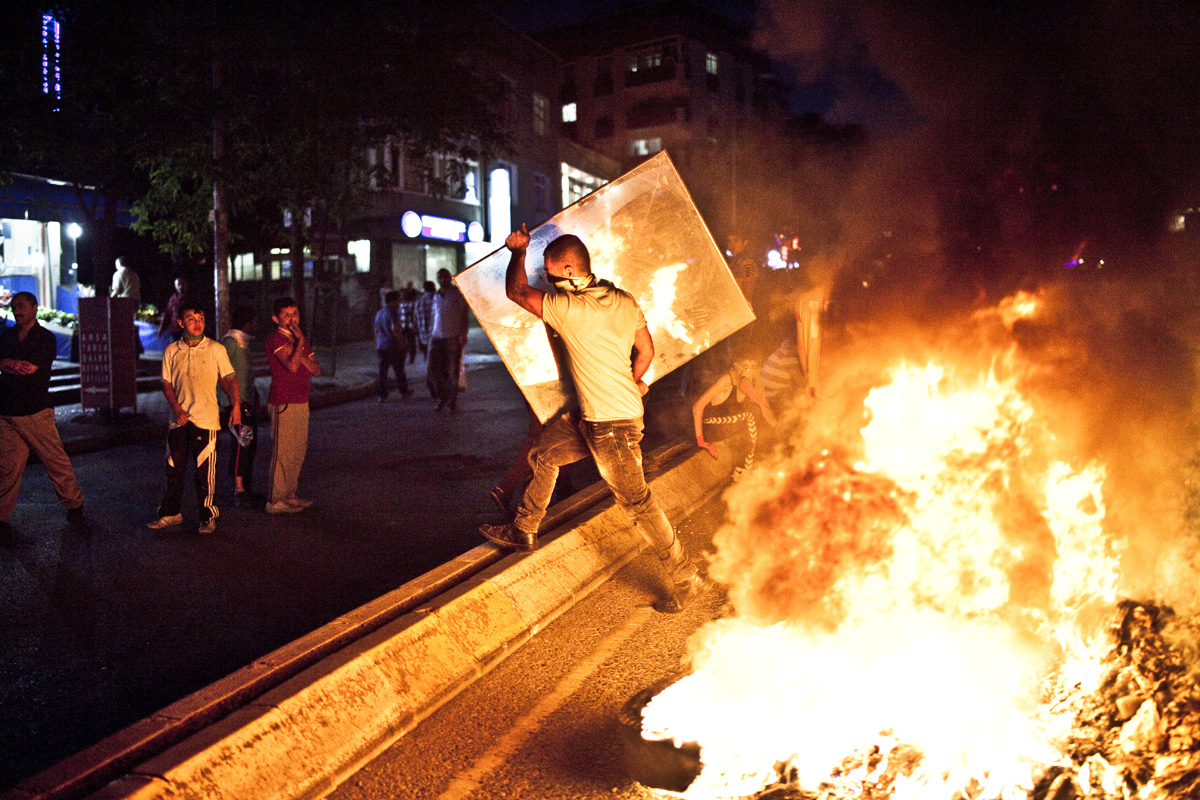 Protesters building barricade in Gazi neighbourhood, Istanbul. Turkey. 2013
Family in traditional dress during Fiesta De Enero celebrations in Zinacantan Chiapas, Mexico. 2018.
Man lights fireworks ahead of a procession for San Antonio Abad, During Fiesta De Enero in Chiapa De Corzo, Chiapas, Mexico. 2018.
Young boys run through Marrakech's souks. Morocco, 2007.
Tzotzil men from Zinacantan dressed up as a cross between a clown and a Luchador arrive in San Sebastian Plaza to perform the Torritos routine. a tradition widespread in different forms through out all of Mexico. In Chiapas the routine holds no ritualistic or religious meaning and is mostly just a form of entertainment for families and children. 2018.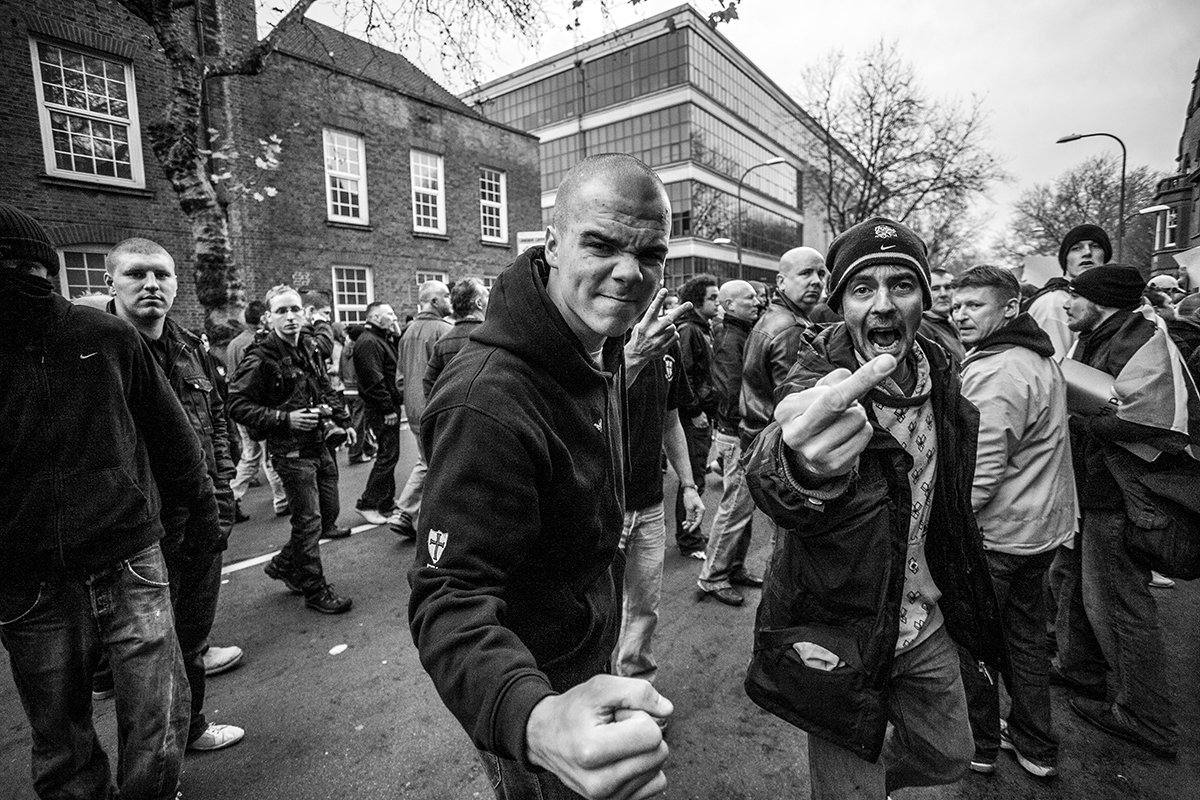 Members of the far right group the English Defence League (EDL) turn their aggression towards gathered media during a violent protest in Nottingham. 2009